9 OF OUR FAVORITE FRANK'S REDHOT HOT SAUCE Recipes
It's time to feel truly alive as you devour all the Frank's RedHot recipe goodness that you can whip up at home. With an endless range of Frank's RedHot flavors, and these exciting recipes, there will forever and ever be Frank's RedHot flavor at the table. Let's dig in.
Bring On the Buffalo Wings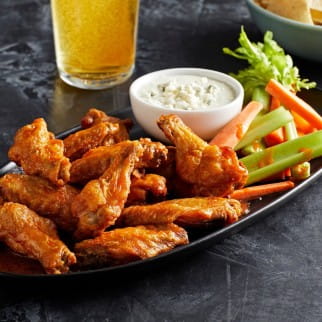 FACT: Buffalo wings don't come any easier or tastier than this classic recipe. Bake those wings in the oven for half an hour. Coat 'em with Frank's RedHot and melted butter. Serve with blue cheese dressing and celery sticks. Get your mouth all excited. You're welcome.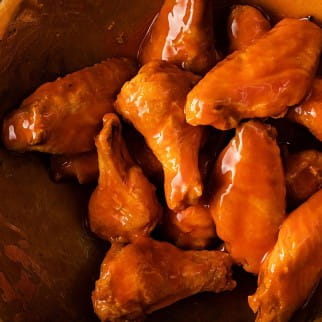 Some like it hot. Well, this is one no-BS sizzlin' good time. Make these wings with Hot Buffalo Wings Sauce or Xtra Hot Cayenne Pepper Sauce. And say it out loud: "Hot damn!"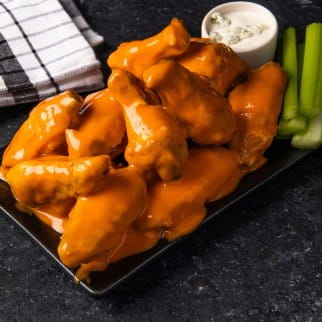 Not mild like that guy from accounting or the forecast for Sunday, OK? If you like your wings spicy but not too-too spicy, Frank's RedHot Mild Wings Hot Sauce is here for ya. All the flavor and tangy goodness you deserve...put that $#!t on everything. Mild, but still wild.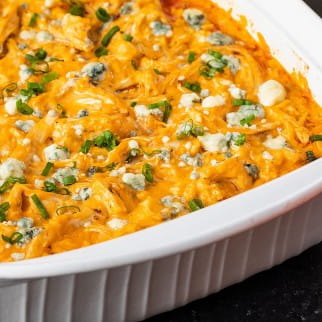 You know what'd make watching the Big Game even more exciting? This buffalo chicken dip with Original Cayenne Pepper Hot Sauce, that's what. Fans of ranch dressing and crumbled blue cheese will be on their feet cheering. Appies for the win.
From Cauliflower Bites to Pork Chops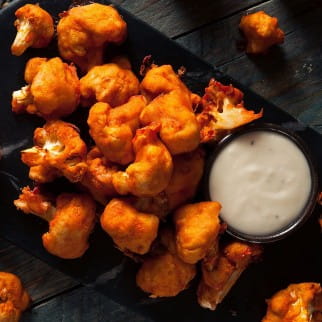 Be vegan, vegetarian, or a member of an obscure cauliflower-worshipping cult. We're not here to judge. But one thing's for damn sure: with Sea Salt Grinder and Garlic Powder, these buffalo cauliflower bites in crispy batter are gonna keep you coming back for more.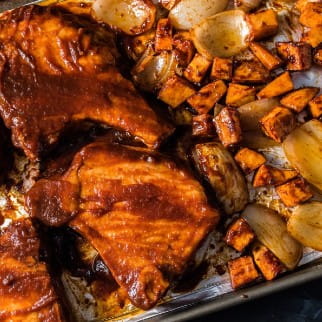 Frank's RedHot Buffalo 'N BBQ Thick Sauce drives this ultra-hearty pork chops recipe. Served with baked sweet potatoes and yellow onions, this dish adds serious flavor to any busy weeknight.
More Great Frank's RedHot Recipes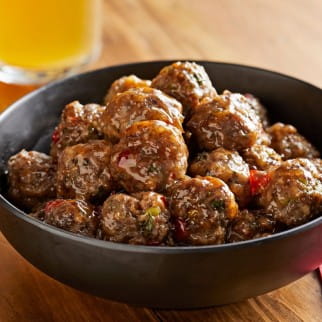 Homemade meatballs with ground turkey, chopped cilantro, and ginger. Or as we like to call it, total awesomeness. Imported from Thailand, our Sweet Chili Sauce always delivers the goods.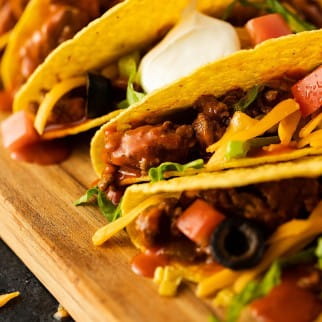 Unlike a pair of acid-washed jeans that your dog made into his chew toy, taco night never goes out of style. This hearty tacos recipe takes just five minutes to prep and 10 minutes to cook. Xtra Hot Sauce and Chili Powder bring the flavor and heat for all you hotheads.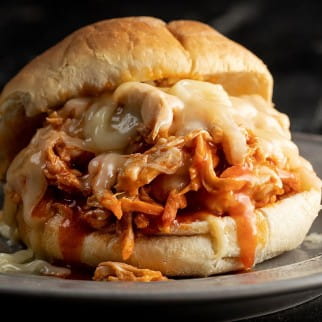 Combining chicken with Frank's RedHot equals a whole lotta oomph. These pulled buffalo chicken sandwiches get your senses cranked right up. The goodness of Hot Buffalo Wings Sauce with Jack cheese on a Kaiser roll shines through. Every. Single. Time. Oomph, there it is. (Yeah, we actually said that.)