DRINKABLE HEAT FOUND HERE
Meet the king of Canadian day drinking – The Frank's RedHot Caesar – and some of hottest drinks around.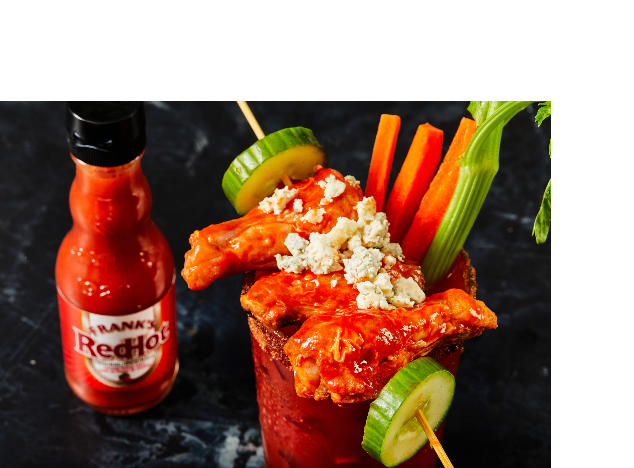 BUFFALO WING CAESAR
BUFFALO WING CAESAR
Brunch will never be the same again. Garnished with hot wings, celery, carrots and blue cheese, this Buffalo Wing inspired Caesar Cocktail is the most outta this world bev to hit your brunch bar yet.
Recipes that raise the bar